T2200 IR Extension
Availability:
Out Of Stock
Product Code: IRS8200

$25.00
Ex Tax: $25.00
Prices are in Australian Dollars
Remote IR Extension for the AerialBox T2200.

What is an IR Extension Cable and what does it do?
An IR Extension Cable is a thin cable with an IR Receiver on the end. It allows you to send IR signals to the box in a location that the remote cannot see. You can position the receiver under the TV and have the box stored in an out of sight position, also very handy for keeping things tidy and put away in a motor home setup.

It connects using a 3.5mm jack on the rear of the T2200 (similar to a pair of standard headphones).
It is an IR Receiver not a Transmitter.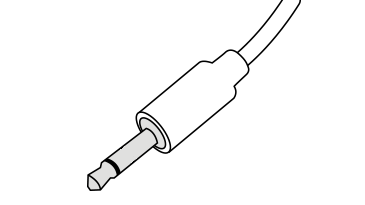 NOTE: Actual product may differ, image is for illustrative purposes.