WHAT IS FREEVIEW PLUS?
Freeview Plus is a television service delivered via aerial and broadband, providing easy navigation, search and discovery of live and catchup TV across the Freeview Australia networks with the simple press of a button. With Freeview Plus, you can catch up on your favourite TV shows and never miss out.
The Freeview Plus software is built into our aerialBox receivers and the remote control is designed to allow easy access to these features.
FREEVIEW PLUS FEATURES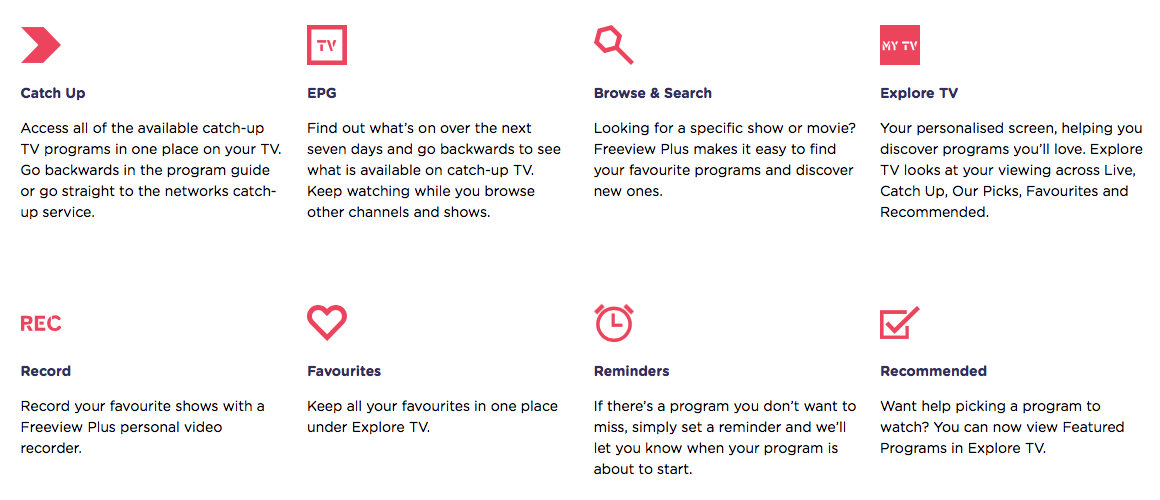 WHAT DO I NEED TO USE FREEVIEW PLUS?
All you need is one of our Freeview Plus certified receivers, good digital reception, a high speed broadband connection, and you are good to go.
HELP VIDEOS FOR FREEVIEW PLUS
The following series of videos produced by Freeview Australia will help you to understand the full range of features.
HAVE MORE QUESTIONS?
If you would like to know more about the Freeview Plus service from Freeview Australia we suggest you go to the Freeview Support page